Dungeons and Dragons WOW DAY 12.9.19 Harvest Festival 18.10.19 Half Term 24.10.19
PERSEVERING PEACOCKS
YEAR 2
Welcome to Year 2!
I am so excited for the year ahead with our lovely year 2 and they are too! I am looking forward to seeing you all, bright eyed and bushy tailed on Monday 2nd September.
Love Miss Long.
Staffing
The class teacher in year 2 this year is Miss Long, Closely supported by Miss cook and Miss Everitt. Miss Everitt will also cover the class during PPA and training courses.
PE
PE days are on a Tuesday and Wednesday. They will need both an indoor and outdoor PE kit, as we try to get outdoors if the weather permits. Outdoor PE kit – jogging bottoms, white t-shirt, jumper or hooded jacket and trainers.
Spellings
There will be a spelling test on a Friday and new spellings will come home on a Friday for the following week. The spellings will be linked to what the children have been learning and key Year 2 words. On the back of your child's spellings, there will be a list of all words that your child should be able to read and spell by the end of year 2.


Reading
It would help us and help your child if you could listen to them read for just 5 minutes, at least 3 times a week, This needs to be recorded in their reading record book with how many pages they have read and a simple comment. We are really focusing on our children understanding what they have read and being able to answer questions based on this. Your child will be heard read within school at least once a week. This year we are continuing our class reading challenge every half term. If your child reads at home and can discuss what they have read, they will be given a raffle ticket. At the end of the half term, if their name is randomly selected, they will win our star prize!
Topics for this year
Autumn Spring Summer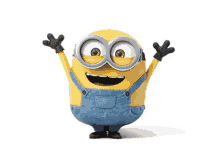 Dungeons and Dragons. Man on the Moon. Ahoy there!
We will be taking trips during the year and having special visitors, which will be linked to the above topics. We will inform you of these closer to the time.
If you have any concerns or questions then do not hesitate to come and see us.
Thank you for your continuing support,
Miss Long, Miss Everitt & Mrs Cook.
Dungeons and Dragons WOW day - 12.9.19
What a fantastic way to start our first topic in year 2! The children looked amazing and made fabulous effort with their costumes. 4
We began the day by looking at Monarchs and what rules we might set, if we were King or Queen for the day. The children then voted for a Queen who had caring, thoughtful and sensible rules.
Afterwards, the children designed a created a knights shield, in preparation for the Royal Joust in the afternoon, After researching and discussing how hard it was to be a Knight in the Medieval Era, we thought we better get training. Unfortunately, Mr Jones didn't let us bring our own Horses, so bouncy hoppers had to do! On horseback the children had to escape the Evil Knight and her crazy cook! The best riders made it through to the Royal Joust.
After jousting, we enjoyed some Medieval music and dancing, we worked up quite the appetite! Back inside, we enjoyed a Royal Banquet of cabbage soup, crusty bread, hog sausages, blue cheese and cherry pie. All washed down with a class of Mead!
The children had so much fun and are now extremely enthused to learn more about castles. They are particularly excited to visit a real castle in November!
The Great British Read Off!
At All Saints, it is key that the children develop their love of literature through widespread reading for enjoyment. We are keen to promote the children's love of reading and have decided to have our very own Great British Read Off. Every 2 weeks, KS1 will join in our hall to enjoy a library session, with teddies, blankets, biscuits, hot chocolate and a good book!