Reading At all saints
KS1 enjoying the 'Great British Read Off' where we join together to share our favourite story's with hot chocolate, biscuits and our teddies!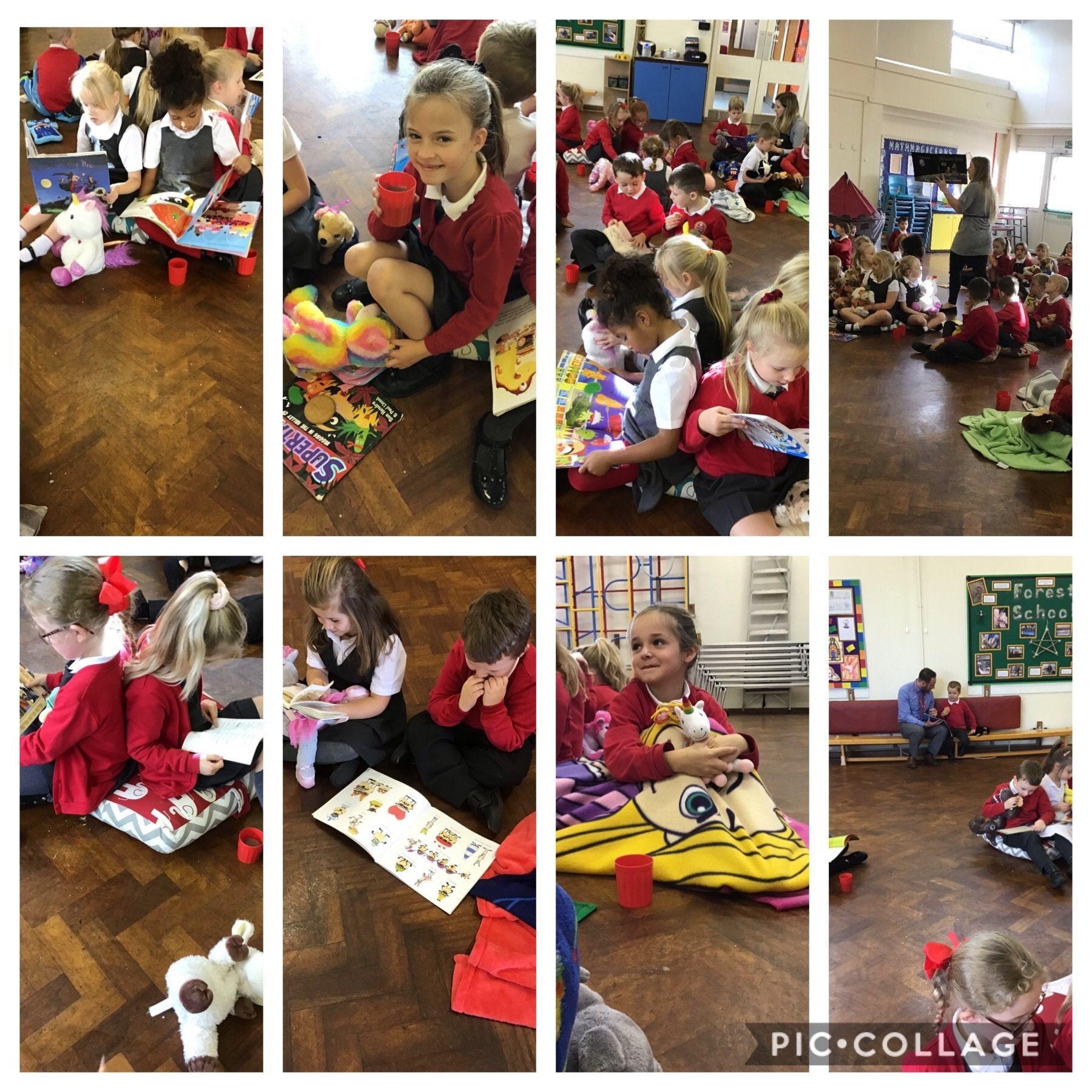 Reading
Our aim is for every child to become a fluent reader, with no exceptions. Reading is fundamental to the whole curriculum and our core aim is to develop proficient readers, who have a love of literature.
In KS1 , we promote a love of literature through our book trunks! Each week, 2 children have the chance to take home our special book trunks which are complete with a story to share, a hot chocolate, a cuddly teddy and a chocolate coin. We also include a notepad where children and parents can share their experience.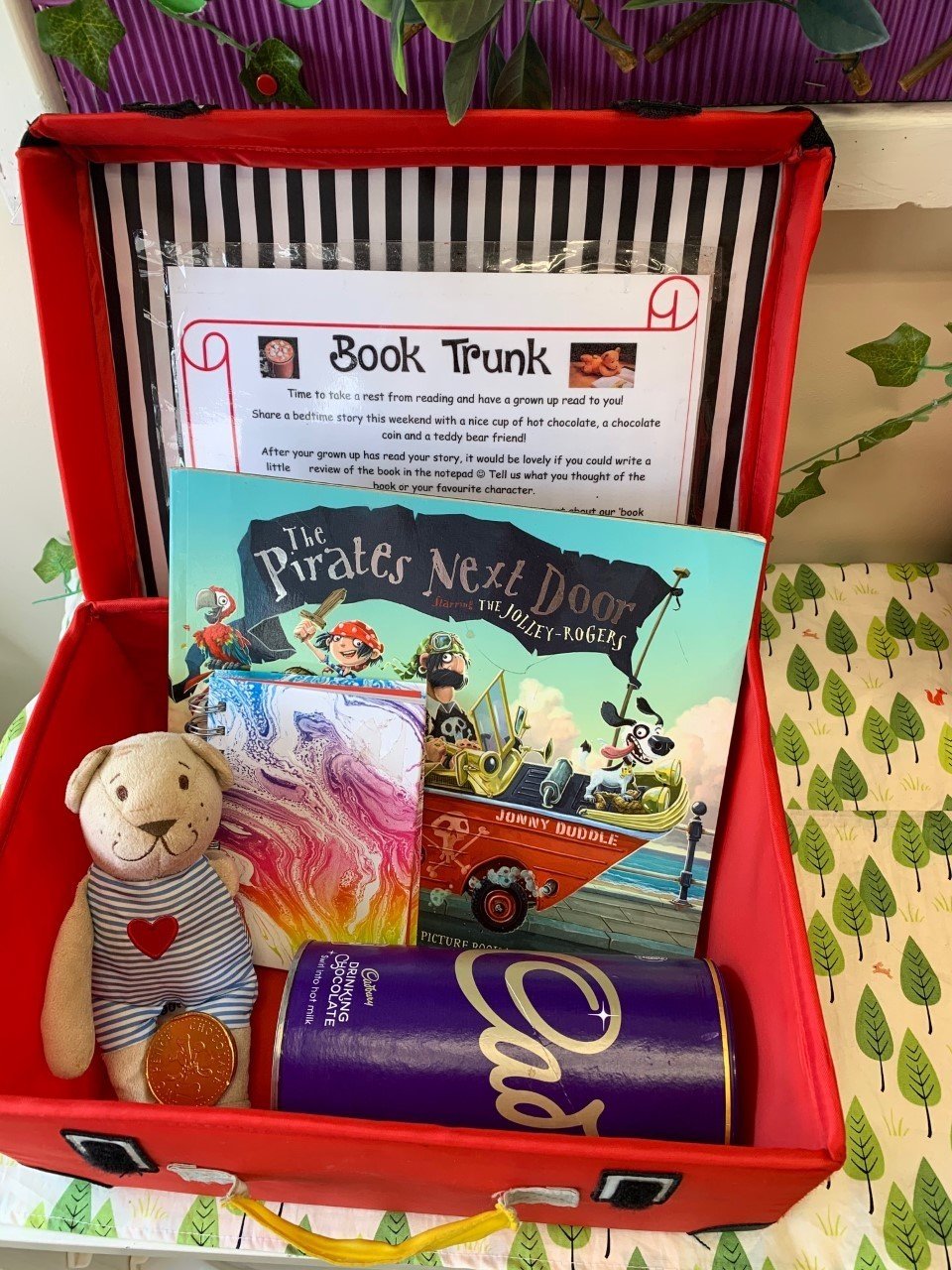 We teach reading skills through daily guided reading sessions, following the VIPERS format and by listening to pupils read individually. Pupils read often and have access to a range of books from our school library, the Wakefield Library Service and our inviting class reading areas .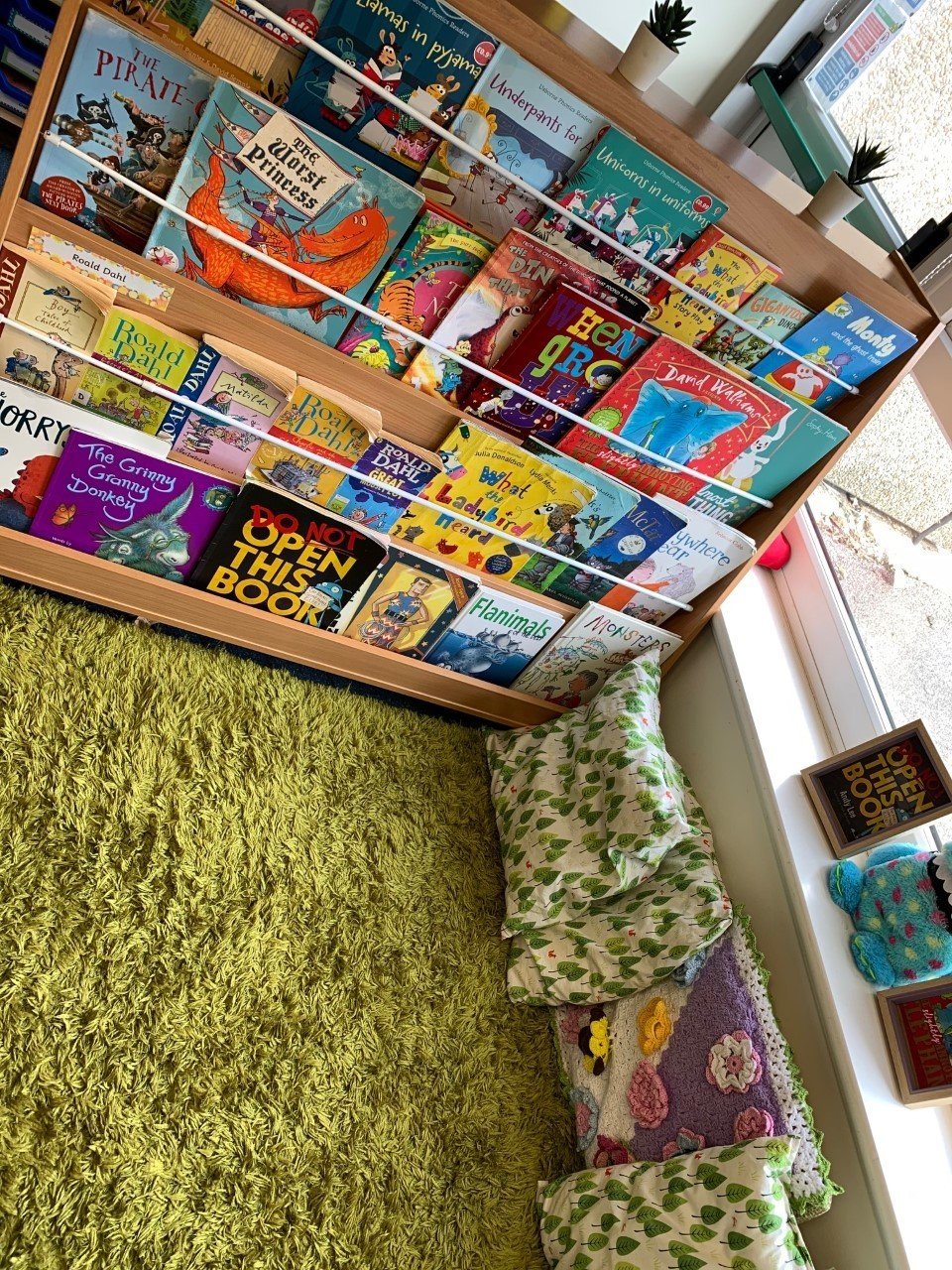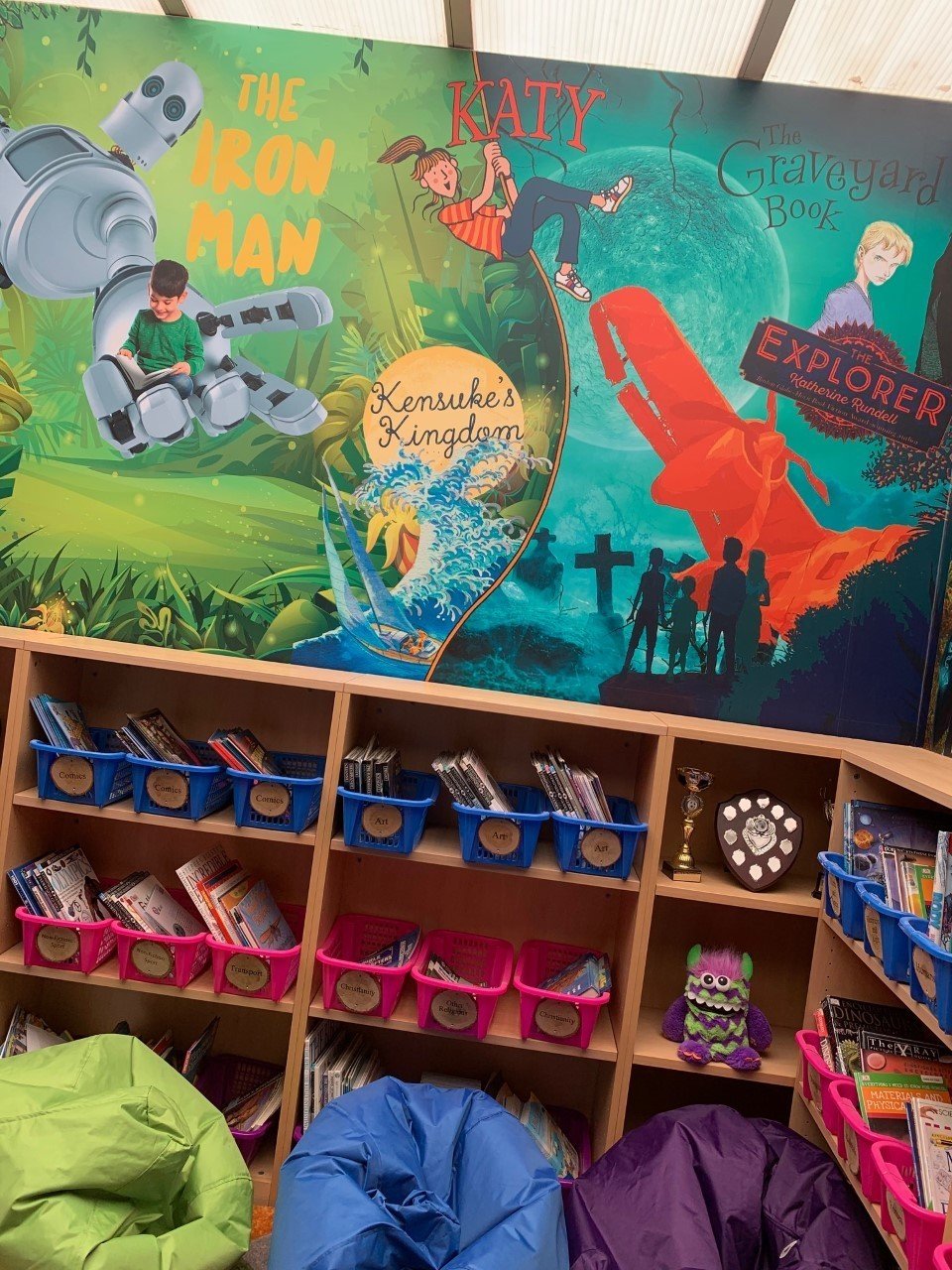 In school we follow the Oxford Reading Tree reading scheme but also supplement this with other schemes, This helps young children learn key words which they will see and use often. It also introduces them to familiar characters which they will follow through a range of stories. As pupils become confident in their reading they will then be provided with a large range of books from other publishers. Our reading scheme provides a wide range of high quality reading books, which include poems, stories and information texts. Our guided reading scheme follows the national coloured book banding system and includes a range of books from many different publishers including Oxford University Press and Rigby Star.
If you would like to know more about our reading scheme or how you can help at home please call into school and speak to your child's class teacher.
Phonics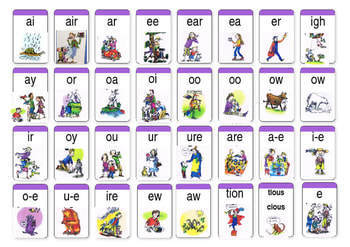 In the Early Years Foundation Stage and Key Stage One phonics is taught following Letters and Sounds. Letters and Sounds begins in nursery with phase 1, which involves listening to and matching sounds including everyday sounds within the environment. This then moves onto phase 2 which introduces the letter sounds and names of the alphabet. At this phase pupils are taught how to blend and segment sounds within words. Once pupils are confident with the letters and sounds of the alphabet they will be introduced to more complex sounds for example digraphs and trigraphs. A digraph is a single sound, or phoneme, which is represented by two letters and a trigraph consists of three letters.
As pupils progress into Year 2, spelling continues to be taught using Letters and Sounds guidance. Throughout school, pupils will be given spellings to learn at home on a weekly basis as part of their homework.
Phonics is taught through a short 20 minute session, which follows a sequence of revisit, teach and apply. Each phonics session provides pupils with the opportunity to practise and apply their phonic skills through reading and writing.
At the end of Year 1 pupils complete a statutory phonics screening task which assesses pupil's phonic knowledge and ability to segment and blend sounds in order to read a range of real and nonsense words. Throughout the year we hold phonic workshops and meetings for parents to attend.