Science
Science at Featherstone All Saints
At All Saints, our children are natural scientists and are keen to explore, enquire and understand the world around them. Science lessons at All Saints concentrate on developing group work and collaboration through practical enquiries and experimentation. We encourage the children to follow our key scientific steps of enquiry n school including: observing, questioning and predicting results based on their observations.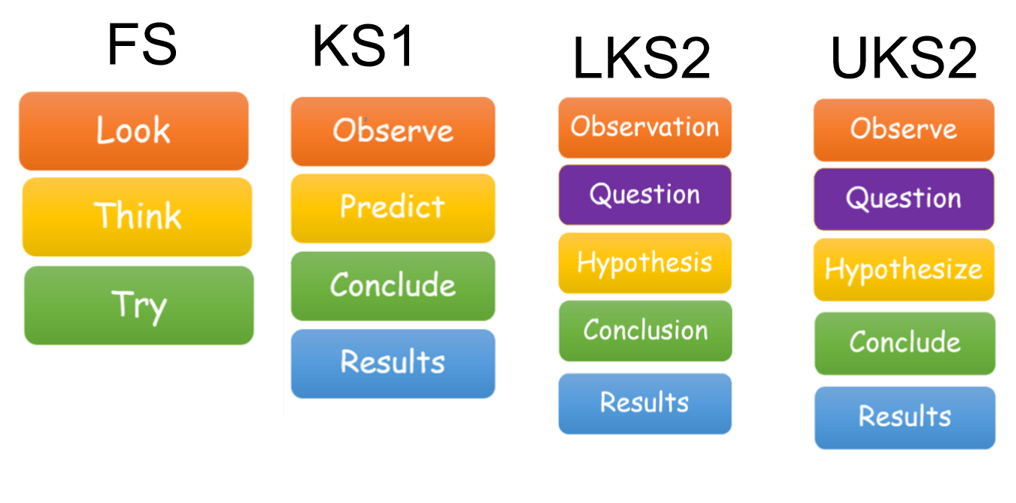 Our children are then supported in designing their own experiments to prove or disprove their hypothesis and enjoy learning from their successes and mistakes. In order to develop their scientific skills further, our older children discuss and consider the three types of variables: independent, dependent and control variables and use these to inform the design of their experiments.
As part of our school, we have Science Ambassadors in each of our KS2 classes. During the summer months, the science ambassadors will take equipment outside and conduct investigations and experiments with the children during lunchtime. We are also very lucky to have a wildlife / forest school area in our school that can be used for science lessons when needed. At All Saints, we also support science learning in a variety of ways including yearly Science and STEM weeks in addition to school trips. We hold an annual Science Fair in the Spring term where all of the children in school contribute a project and family and friends are able to join us in school to celebrate their hard work.
Science National Curriculum
Please consult your child's class page to find out which topics they are currently studying.
Science National Curriculum - Download
STEM week will be taking place during Autumn 2. Each class will be completing multiple STEM projects in addition to studying a scientist.
STEM Week
November 2021
As part of stem week the entire school has completed projects around the STEM subjects. Have a look at what we have been up to below.
We have had a busy week in Year 3 this year. We created robotic hands, suspension bridges and even solved the mystery of our missing vending machine using fingerprint analysis and chromatography!!
The Big Bang Science Fair
Every year a group of children from KS2 travel to Hull to take part in the annual Big Bang Science Fair. We have a wonderful time looking at the projects created by high school and college students and meeting all of the different companies at the events. This year we: learned CPR; moved water with the army; created instruments out of scrap metal; explored space in a wonderdome and even met wild animals at the show. We never want to leave!
Unfortunately, the Big Bang Local for 2020 had to be postponed due to Covid 19.
A decision on on whether this year's Big Bang Fair will go ahead has not yet been made.
Take a look at our memories from previous years below.
Home learning
There are lots of ways that you can encourage your child to pursue science and STEM whilst they are home learning. Here are a few activity suggestions.
Children, please make sure that you consult your parents before starting any science or STEM projects so that they can supervise as needed.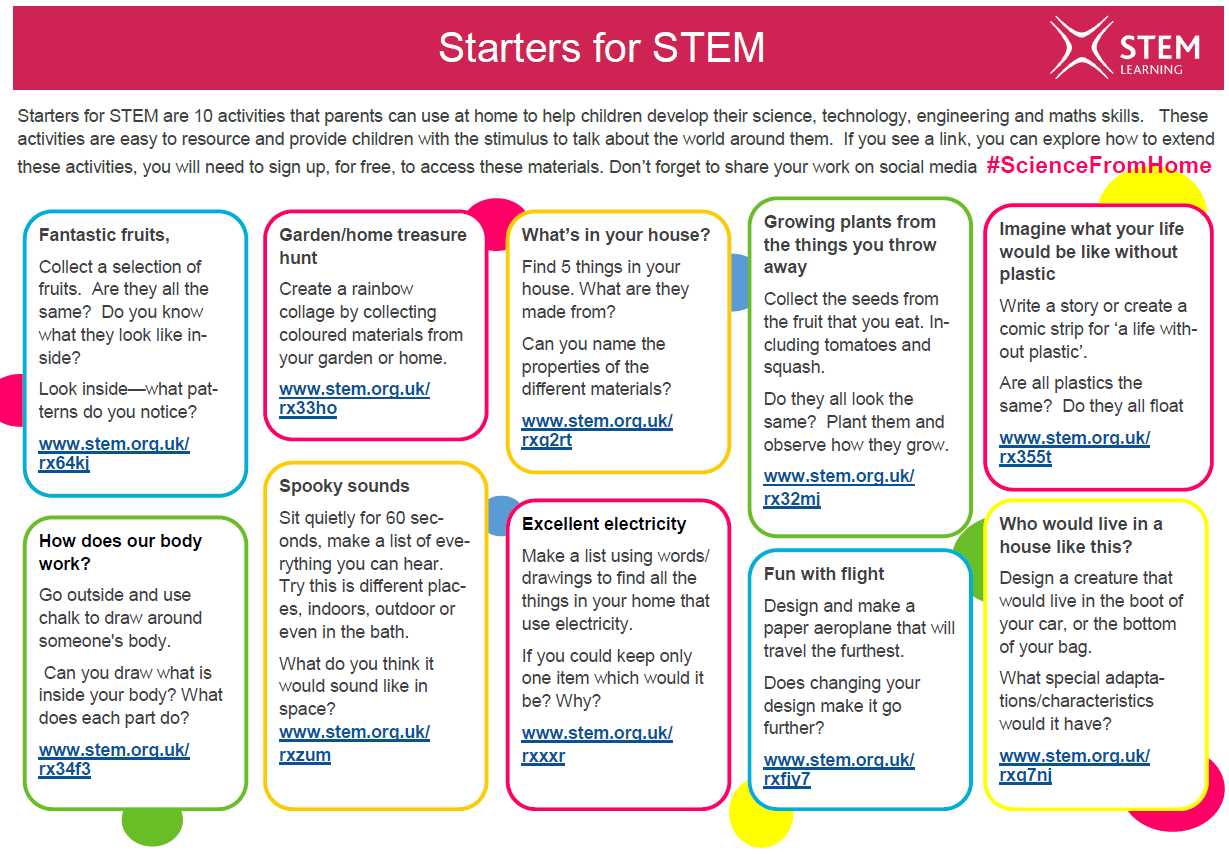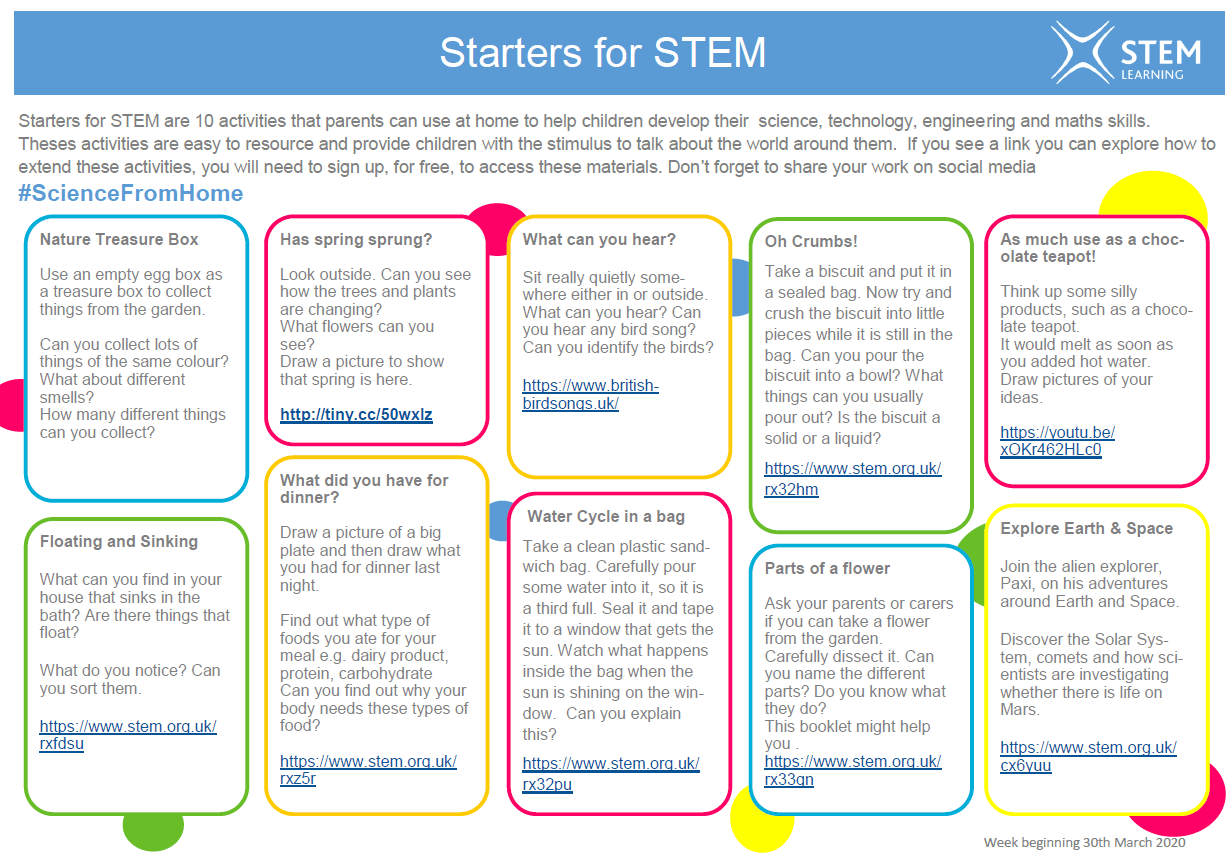 STEM CHALLENGES