Welcome to our Year 5 Class Page!
This year in Year 5 Mrs Kerr will be your teacher
We are also supported by our class's teaching assistant - Mrs Boyer.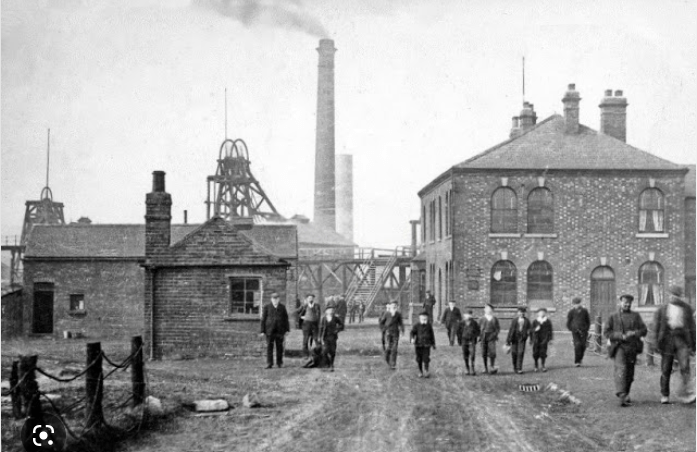 Our topic for the Summer Term is Local History - mining
Our curriculum topics for the Summer term are:
History: Local History -
Why is mining an important part of Featherstone's history?
The Featherstone massacre; a Victorian mining uprising.
Geography: Protecting our Environment -
Are we damaging our world?
Science: Forces
Earth and Space
Design and technology: Cooking and Nutrition
What could be healthier?
Digital Mapping - Monitoring Devices
P.E: Athletics and Cricket
R.E: How can following God bring freedom and justice?
Why do some people believe in God and some people not?
Through our study Local history we will learn about why coal mining was so important to our local community.

We will learn how this links to Victorian Britain and The Featherstone Massacre.

In geography, we look at how we can protect our local area and how this impacts on our world as a whole.

Through our science topic this term we will explore forces such as friction, gravity and air resistance.

During the second half term, we will explore Earth and Space learning about the eight planets in our solar system, phases of the moon and time zones around the world.

In computing year five will use a programme called purple mash to learn how to create a spreadsheet. During the second half term children will use coding skills to create a game.
In DT, we will be investigating the question what could be healthier? during our cooking unit. Creating and making a healthy meal design.

During the second half term we will look at digital mapping and how to monitor devices effectively.

We are exploring athletics and cricket during the summer months.

In RE, we are learning about h0w Christians believe following God can bring freedom and justice. We are looking at what evidence we can find about the character of God using scripture and stories from the Bible and how sometimes God can be a contradictory character. We will also learn about why some people believe in God and some people do not believe in God and find reasons and ideas to support both ideas.
Other important information:
PE days: Monday & Thursday
Please could you ensure that your child has their trainers as well as their full indoor and outdoor kit every week (as the weather is so unpredictable and we are now entering the cold, winter months!)
Rewards:
Dojos: Children can earn dojo's and every fortnight or when they have saved up enough they can spend their dojo's at the dojo shop.
Spin the Wheel: One child will receive a spin of the wheel at the end of each day.
Half termly: As a class children earn pom poms in a jar (one pom pom = one minute). Each half term as a class they choose a reward e.g. hot chocolate and extra play for the minutes they have earned working together as a class.
Homework:
Maths: Times Table Rock Stars
Spellings: Weekly spelling linked to Spelling Shed games.
Reading: Library book