Thank you for all your kind donations on Blue and White day, we raised £106.
P.E
Sports Values
This year we will continue to celebrate our P.E champions in our weekly celebration assembly but we have also introduced the 6 sports values.

The children have the opportunity to win prizes and medals for showing all 6 values, which reflect what school sports and games are about.
Sports Achievements!
We love to hear all about your sporting achievements outside of school! Be proud of your success and bring in your certificates, medals and trophies to share with all your friends and teachers at school.
November 2021
Anya has recently joined a gymnastics club and has really impressed the coaches already! This week she was awarded her first badge and certificate for all her effort during each session. She is absolutely loving gymnastics and even has her very own bar to practice on at home!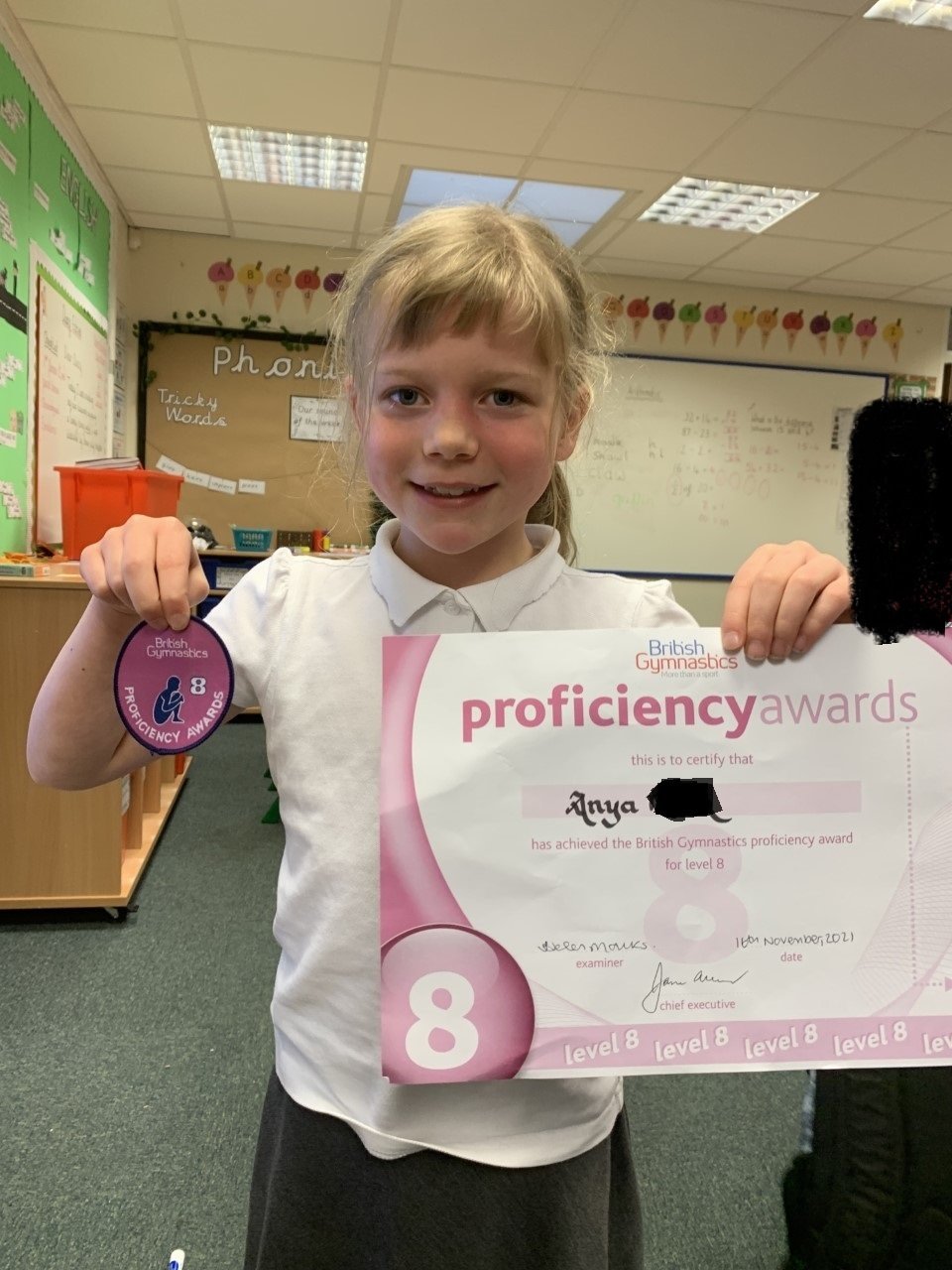 Una has worked incredibly hard at football training over the past weeks and scored 2 goals in his recent game! He was extremely proud to bring in his trophy to celebrate with his friends. Super Work Una!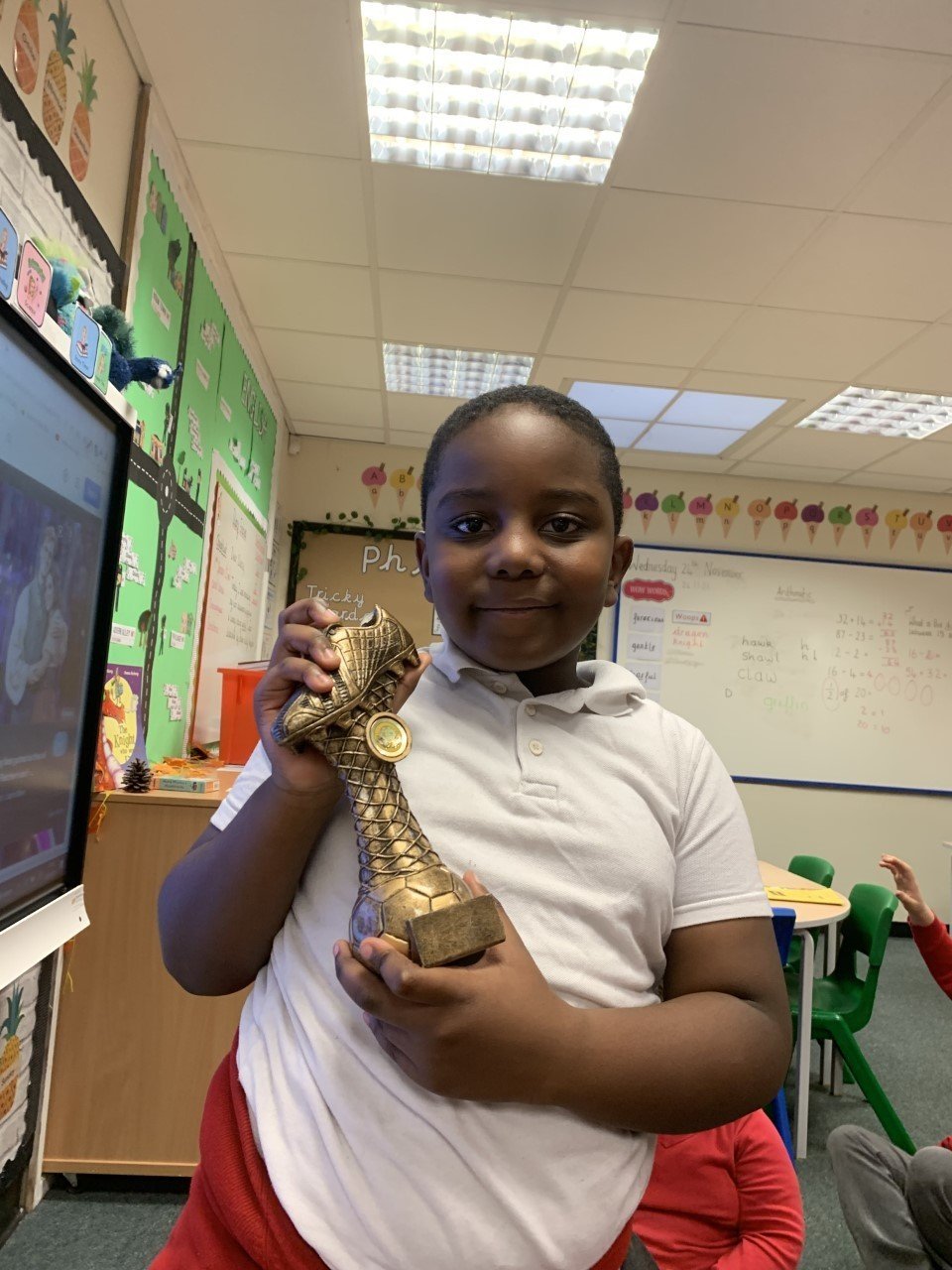 October 2021
Brody is football mad and has scored 5 goals in the last 2 games for his football team! He is so passionate about the game! He loves to show us his skills at school and is always practicing at play time! Keep it up Brody!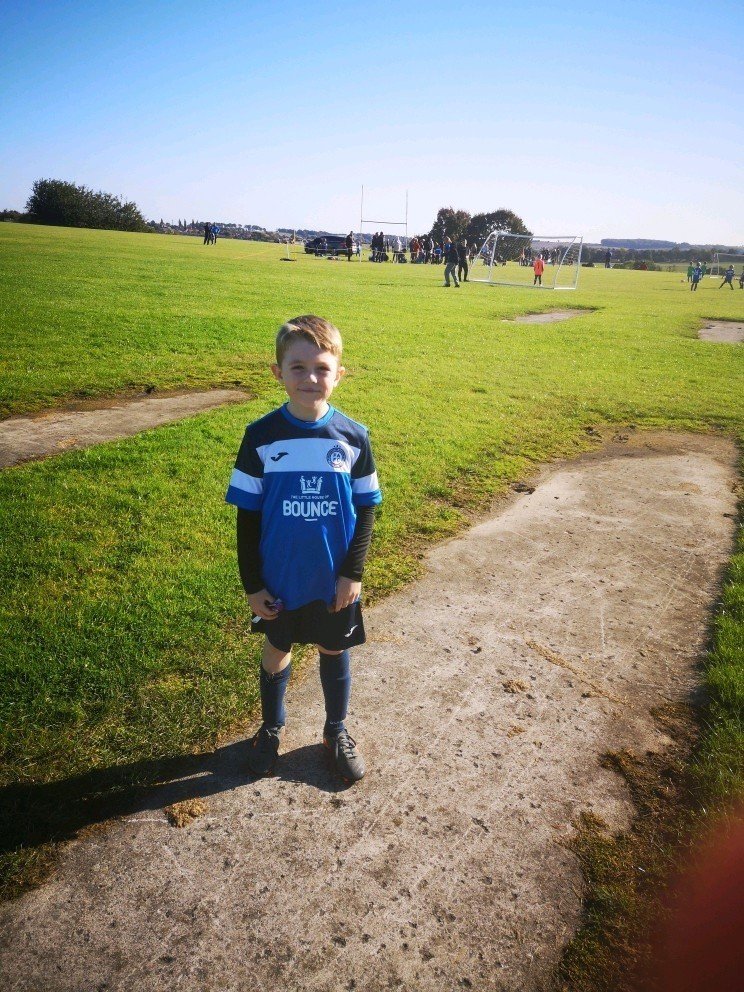 September 2021
Oswin successfully earned his purple stripe in Karate! He has been working super hard to achieve this and really enjoys keeping fit at Martial Arts. Well done Oswin!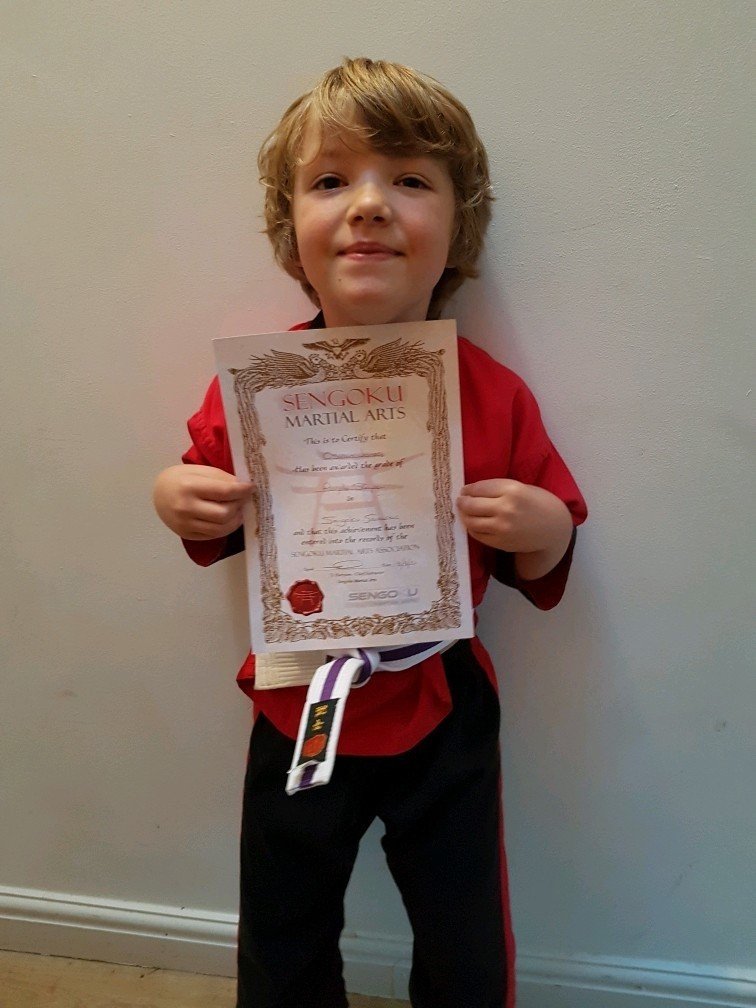 Jacob won the player of the week at his football club for all his hard work and dedication during his training sessions! Jacob absolutely loves football and it is fantastic to see his hard work pay off! Super work!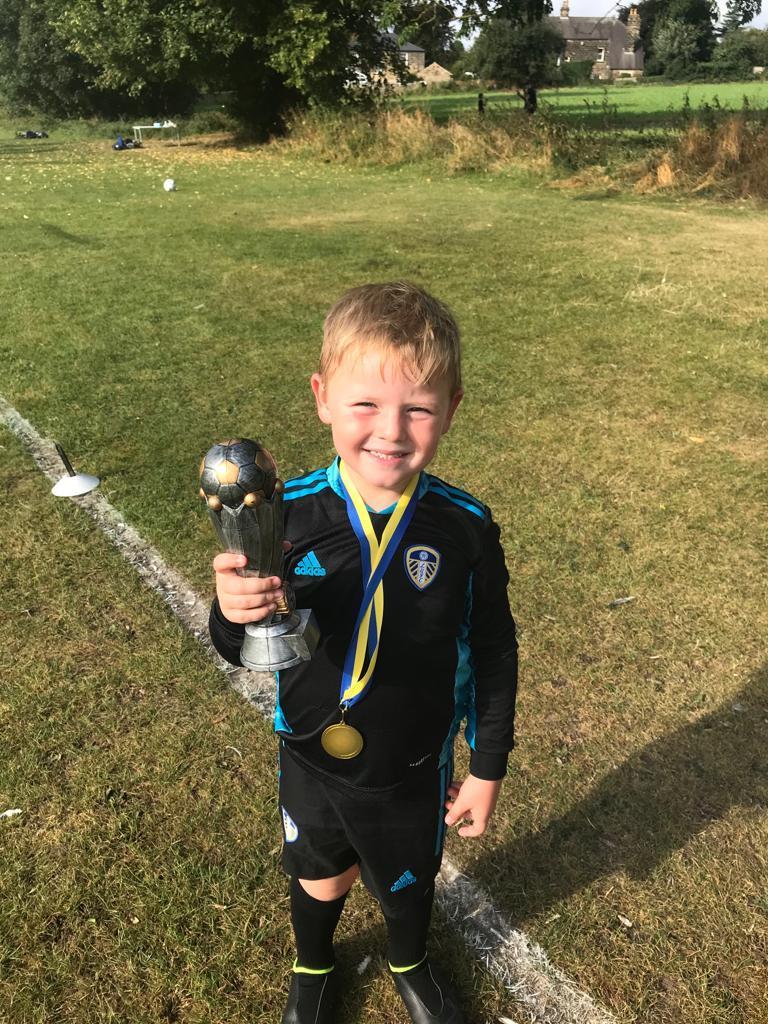 The mighty Rovers brought home the 1895 cup after a fantastic game at Wembley! Paul March, assistant coach at Featherstone Rovers, works with our children on a weekly basis, along with their Fullback, Craig Hall.
Paul brought the glorious cup in to show each class and share his Wembley experience.
What an honor!
To celebrate Featherstone Rovers upcoming 1895 cup final match on Saturday 17th July, we had a blue and white day! We even had a special visit from the Percy the Pit Pony, the Rovers Mascot!
Our kitchen staff put on a fabulous rugby themed lunch, the rugby ball biscuits were delicious.